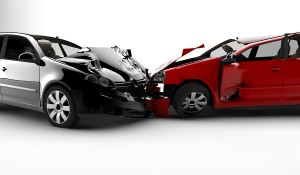 Are you searching for business, life, home, or auto insurance in Chattanooga Tennessee or the surrounding areas?  Then you've come to the right website!
Give us a call at 1-800-998-0662, and one of our representatives will be more than happy to assist you.
As a Chattanooga independent insurance agency we represent both national and regional insurance carriers who can provide a variety of different options to meet your individual needs.
No matter if you're looking for state minimum auto liability, or you need at $5 million umbrella policy we can help you find the coverage you need at a price you can afford!
If it's convenient you can also obtain free online auto or home insurance quotes 24 hours per day! Click any of the links below to receive an online quote in 5 minutes or less.
Why Shop for Online Auto Insurance in Chattanooga?
Reason #1 – It's so easy! – One of the best reasons that should take a few minutes to receive an online auto insurance quote is how easy it is. By simply entering your information you'll receive home and auto insurance quotes in Chattanooga from top-rated companies bidding for your business, super-fast!
Reason #2 – It's Totally Free – Here at Pathway Insurance, there is no obligation whatsoever to purchase insurance with any of the companies we represent when you receive quotes from our agency.
Reason #3 – While it's true we offer great rates on car and home insurance in Chattanooga Tennessee we also offer powerful services you likely will not find with any agency.
Some of those services include the Pathway Claims Advocacy Program, Pathway Coverage Checklist, Pathway Protection Letter, and our Pathway Re-Shopping Service.
Click any of the links above to learn how those services can benefit you.
Call Pathway Insurance Today When Shopping for Home and Auto Insurance in Chattanooga! 
There is nothing to lose by finding out how much money you could be saving on insurance in Chattanooga would you agree with that?
Here at Pathway Insurance we provide the best options for auto, business, life, or home insurance in Chattanooga Tennessee and the surrounding areas.
Why not call us today?  You can reach our licensed agents at 1-800-998-0662 or you can receive instant rate quotes online by clicking any of the links below: 
Get Your Instant Auto or Insurance Quote by Clicking the Links below:
We also offer insurance in the Surrounding areas:
Cleveland Tennessee Auto Insurance

Auto Insurance Dunlap Tennessee

Dayton Tennessee Car Insurance

Car Insurance Cookeville Tennessee

Fayetteville Tennessee Car Insurance