Best Options for Insurance in Tennessee Are One Call or Click Away!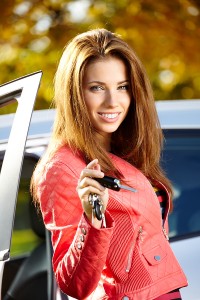 If you are looking for the best options for insurance in Tennessee you have found the right website!
Call Pathway Insurance at 1-800-998-0662 when you need car, home, business, or life insurance in Tennessee.
As a leading independent insurance agency in the region we represent a number of top rated companies willing to compete for your business.
Call us at 800-998-0662 when you need any type of insurance in the state of Tennessee.
or use our convenient online rate quote system which is available 24 hours per day when you click any of the links below:
Car Insurance in Memphis Tennessee Is the Law!
Insurance is something the law — and wisdom — says you need. But insurance is so very complicated.
How do you figure out what you need and what is necessary? You might think purchasing the minimum coverage of 25/50/15 will be sufficient or perhaps choosing split limits coverage of 100/300/100 is all that you need when shopping for car insurance in Memphis Tennessee.
Even worse and more dangerous, we often have a tendency to base our insurance purchasing decision exclusively on price.
Saving money is a good thing and something to be pursued, but basing your insurance needs on price — in a society as prone to sue as ours — is a very dangerous thing to do.
But there you are, it's time to buy, and instead of asking questions and learning more and clearing up the confusion, we might simply surrender and sign on the dotted line hoping for the best.
We Understand Your Need to Save Money on Car Insurance in Memphis Tennessee. 
We understand the need to save on home and auto insurance in Memphis. Insurance can be expensive, especially if you have teenage drivers, expensive vehicles, or tickets, accidents, and claims on your record.
The most important step that we need to take first is to ascertain your needs and your personal level of risk. Some of us are more comfortable assuming larger deductibles and fewer coverage options for the sake of saving money.
Other policyholders we work with are more interested in better coverage options. No matter which camp you fall in we will take time to discuss your options in plain terms.
Step One – Shopping for Memphis Tennessee Car Insurance.
Typically the first step we take is to provide quotes on your auto insurance. We follow that by looking at your homeowners, condo, or Memphis renters insurance policy. Then we address the long term need of life insurance and then — if you own a business — your business policy.
Or we just address a solo need in one of those lines of insurance or a line of insurance you need not mentioned here.
Start the ball rolling by speaking with one of our licensed representatives by dialing 1-800-998-0662, or you can click Car Insurance Memphis 24/7 and explore our rate quote system to see what Pathway has to offer and how we can help. The sooner you start, the sooner we can help.
Why Choose Pathway Insurance?
We offer unique services they can save you time, money, and aggravation.
For example when buying a new car, or a home, or a television, mobile device, etc. we rarely buy the first one that comes along. We shop. Like any product, insurance needs to be shopped.
We offer a specialized service to help existing clients and new clients shop the market for all types of insurance including car insurance in Tennessee…
We offer something called The Pathway Re-Shopping Service.
If you have not taken time to shop the market it can be time consuming. With hundreds of insurance companies offering insurance in Tennessee can you image how long it would take you to receive quotes from only 10 different companies and then compare the plans provided by those 10 companies?
One person we spoke with spent 10 hours of her personal time shopping for insurance before she called us and we explained how our Re-Shopping Service works and we took this burden off her shoulders!
The result?  We saved her over $500 compared to the lowest price she got after spending so much time shopping for insurance!
This is only one of the 4 specific services we offer our policyholders.
Why not talk to us today?
Call Us When Shopping for Car Insurance in Memphis Tennessee!
You can request quotes by calling 1-800-998-0662 Monday through Friday 9 AM to 5 PM Eastern Standard Time or you can use our convenient online rate quote system when you click on the links below: